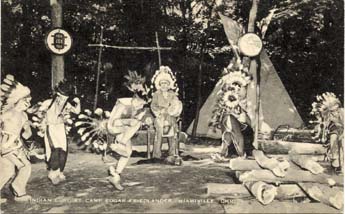 Indian Lore at Camp Edgar Friedlander, Miamiville Ohio

In the 1950's and 60's every Friday night during the summer you could go to Camp Friedlander to watch the Indian Dances. This was the presentation the Scouts provided at the end of a week of camping. Many residents of Miamiville would attend.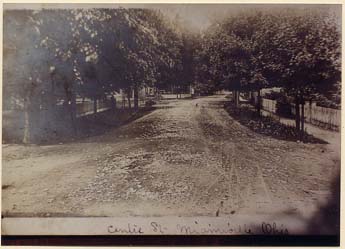 Center street standing in the intersection of Second Street at the current Post Office looking west toward Remington.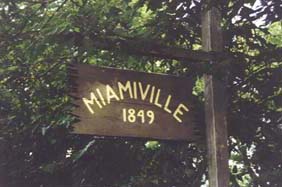 Miamiville Sign on SR126 created by Miamiville civic Association.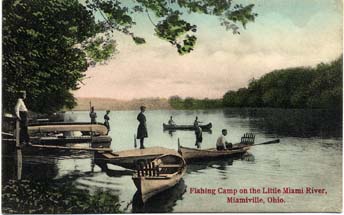 Miami Boat Club on the Little Miami River, Miamiville Ohio. Miami Boat Club has been a site for big bands and parties since the 1920's.
Miamiville Bridge between Miamiville and Camp Dennison.